The voting is now open for the election of the President-Elect and the Board for 2022-2024.
Vote Here: this link takes you to a password protected page where you can access the voting platform. You must log into the ISME website to access this page. Voting is for current members only.
Voting will close at 6pm (Brisbane, Australia time) on 16 July 2022.
Nominees for President-Elect

You will be asked to vote for up to one of these two candidates:
---
Smaragda Chrysostomou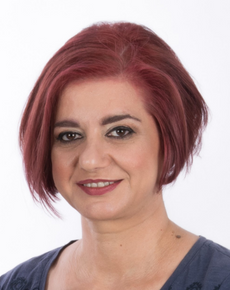 Smaragda Chrysostomou is Professor of Music Pedagogy and Didactics, Faculty of Music Studies, University of Athens, Greece, where she teaches undergraduate and postgraduate courses. She also teaches at the Long Distance MA course on Music Education, University of Nicosia, Cyprus.
She is the head of the Aesthetic Education team in the ''Digital School'' national project - the creation of media-enriched e-books and digital learning objects in Music, Visual Arts and Drama for compulsory education.
A member of the Editorial Board for the International Journal of Music Education-Practice as well as the Greek journals Mousikopaidagogika and Music in Primary Education. Her book, Music in Education: the Dilemma of Interdisciplinarity (2005, in Greek) is used in many undergraduate courses in Greece as a recommended textbook.
An ISME member since 1994, regular presenter in conferences and MISTEC Seminars including hosting the MISTEC Seminar in 2012 in Komotini, Greece. She is also a past Board member (4 years), past member of the Executive and past Chair of Publications.
These are the documents to support her nomination: 
---
Patricia Gonzales-Moreno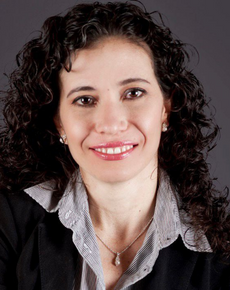 Patricia González-Moreno is Professor of Music Education at the Autonomous University of Chihuahua, Mexico, where she teaches courses in music and arts education, educational psychology and research methodologies. She also supervises graduate student work at Boston University and the National Autonomous University of Mexico. Before earning her Ph.D. in Music Education from the University of Illinois in 2009 (Fulbright grantee), she taught general music in basic education for seven years. She also holds degrees in arts and administration. Her published research includes studies on motivation, creativity, teacher education, higher music education, knowledge mobilization, community music, and professional development.
Professor González has served ISME in several capacities. She was member of the Board of Directors and chaired the Advocacy Standing Committee (2012-2016). She served as Commissioner for Latin America in the ISME Research Commission (2014-2020), and co-chaired the 28th ISME International Research Virtual Seminar, organized in collaboration with the University of Jyväskylä, Finland (2020). She has been a member of various editorial committees, including IJME and Revista Internacional de Educación Musical. In 2015 and 2021, she chaired the Scientific Committees of the 10th and 13th ISME Latin American Regional Conferences (3rd and 5th Pan American Regional Conference).
These are the documents to support her nomination:
---
Nominees for the Board

You will be asked to vote for up to 12 of these candidates:


---
Alethea de Villiers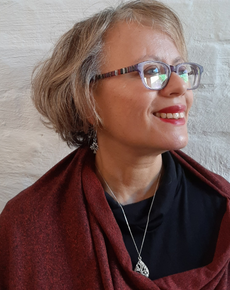 Alethea de Villiers lectures music education and arts education at the Nelson Mandela University, South Africa. She also lectures musicology and music history modules. She has extensive experience in the creative arts and professional development for teachers. She has written texts for schools and has published on music education policy. She is a reviewer for a number of South African accredited journals as well as international journals . Her research interests include citizenship education, education policy, teacher education, identity, protean careers, multicultural education and ethnomusicology. She is an active member of ISME, SASRIM and SASMT. 
These are the documents to support her nomination:
---
Ana M Vernia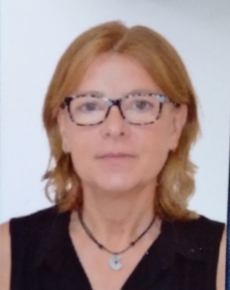 Ana Mercedes Vernia-Carrasco is Professor at the Jaume I University (Castelllón, Spain) and Director of the Q-HEART research group. Director of "Musics for Life" in Spain.
It carries out different projects of social and educational transformation through music and the arts. Main lines of research: Quality of life and prevention of dementia through music. Educational quality and social and educational transformation. Implementation of the SDGs through music in educational settings. PhD by the University of Barcelona. Graduated in Trumpet by the High Conservatoire of Barcelona. Research Prize on Alzheimer's. President of the SEM-EE (Society for the Musical Education in Spain). Director of the ARTSEDUCA Journal. Postgraduate Diploma in International Cultural Relations, from the University of Girona and the Organization of Ibero-American States. International Master in Communication and Education for the Autonomous University of Barcelona and Master in New Communication and Information Technologies applied to Music Education by the same University. Scholarship for a project for the transcription of popular repertoire by the Valencian government. 
These are the documents to support her nomination:
---
Anne Fennell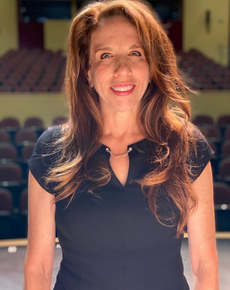 Anne Fennell is the K-12 Music Program Manager for San Diego Unified School District in San Diego, CA, President of California Music Educators Association, and the Immediate Past Chair for the National Association for Music Education's Innovation Council.  She holds a bachelor's in music education, a master's in educational leadership studies, and Orff-Schulwerk Levels: I-II-III. Her experiences include 35 years in education, 32 of those teaching music composition and steel drum ensembles (grades 9-12), Kindergarten-Grade 8 music through Orff-Schulwerk, and leading vocal and instrumental ensembles in civic, professional, and national performances.  Anne is a published author and presents nationally and internationally. She has received numerous awards, including the 2020 Technology in Music Education National Teacher of the Year, 2017 MSA National Teacher of the Year, and top 10 GRAMMY Music Educator, 2016.
These are the documents to support her nomination:
---
Bradley Merrick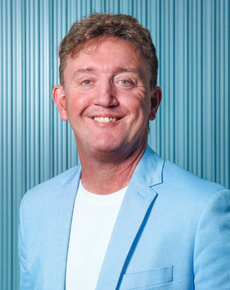 Brad Merrick, Ph.D., is the current Chair of the ISME (Music in Schools and Teacher Education Commission) MISTEC. He is currently Senior Lecturer (Music and Arts Education) at the Melbourne Graduate School of Education, having previously been the Coordinator of the Master of Music (Performance Teaching) program at the Melbourne Conservatorium of Music at the University of Melbourne for the past three years. Brad currently works in Initial Teaching Training (ITE) for Music Educators, and works in a range of research capacities, contributing to music education and professional learning for teachers. Brad has extensive experience in some of Australia's largest secondary music and instrumental programs and has specialist knowledge in teaching, technology, and curriculum. He has also worked as a professional guitarist for many years while developing a strong connection with music teachers nationally and internationally. As an immediate Past President of the Australian Society for Music Education, the current (MISTEC) Chair and Deputy President of the Australian and New Zealand Music Education Research Association, he is passionate about music education and equity of access for students. Brad completed his Ph.D. at the UNSW, examining the impact of motivation on secondary school musicians. He has published widely and is currently on the organising committee for the 2022 ISME World Conference.
These are the documents to support his nomination:
---
Bridget Rennie-Salonen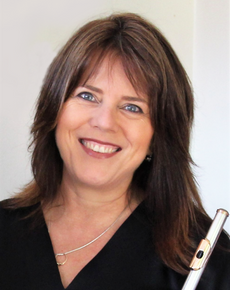 Dr Bridget Rennie-Salonen, flautist, and Performing Arts Health researcher and practitioner, is Head of Woodwinds at the Music Department of Stellenbosch University (SU); lecturing in flute, Baroque traverso, woodwind teaching methods, repertoire studies, and orchestral studies; directing wind ensembles, and supervising postgraduate research. Bridget also teaches flute part-time at the University of Cape Town. She is highly sought after as a flute pedagogue, and many of her former students have excelled in competitions and in overseas studies, won scholarships for study abroad, and now occupy key performance, entrepreneurial, and educational positions in the South African (SA) music sector. Bridget serves on the committee of the Forum for Instrumental and Vocal Teaching of the International Society for Music Education (ISME).
These are the documents to support her nomination:
---
Carlos Poblete Lagos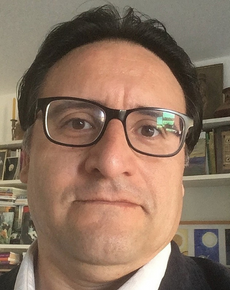 Dr. Carlos Poblete Lagos (Santiago, Chile) is a music teacher, musician and researcher. As a member of ISME, he has participated in Latin-American regional and world conferences of ISME since 2010 until today. He has served as Chair of the organising committee of 9th Latin-American - 2nd Pan-American Regional Conference of Music Education of ISME, held in 2013. Since 2016,he has been part of Policy on Music: Culture, Education and Mass Media Commission of ISME. Between 2020 - 2021, he was Postdoctoral Fellow at University of Munich. Currently,  He is Associate Professor at Metropolitan University of Educational Sciences, in Chile, and Visiting Researcher at University of Munich. His research interest lies in the intersection between music education, culture, and sociology, with particular interest on the study of cultural repertoires, social-cultural processes and cultural diversity in local and global contexts, present into the policies and teacher practices in music education.
These are the documents to support his nomination:
---
David G Hebert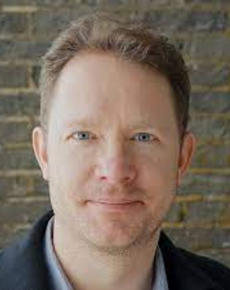 David G. Hebert, PhD is a member of the ISME History Standing Committee. A tenured full Professor of Music Education with Western Norway University of Applied Sciences, he is also Honorary Professor with the Education University of Hong Kong and manager of the state-funded Nordic Network for Music Education, which coordinates activities across Nordic and Baltic states. He previously held positions with universities in the USA, Finland, Japan, Russia, Brazil, Sweden, and New Zealand, and has directed research on each inhabited continent. His scholarship applies an international-comparative perspective to study pluralism, identity, and cultural relevance in music education, as well as processes by which music traditions emerge and change - both sonically and socially - as they are adopted into institutions. 
These are the documents to support his nomination:
---
Donna Weston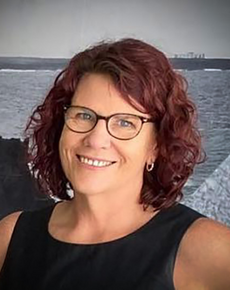 Donna Weston is Deputy Director (Learning and Teaching), Head of Popular Music, and Program Director of the Bachelor of Music with Honours at the Queensland Conservatorium, Griffith University, Australia. She is also the Conservatorium's International Advisor. Donna is a board member of the Association for Popular Music Education (APME). She lectures primarily in popular music history and semiotic analysis and has a particular passion for collaborative learning and peer-assessment in higher music education.  As a Program Director over the past 12 years, Donna has made significant and on-going changes to several degree designs, keeping in line with both emerging music pedagogy and research as well as rapid changes in the contemporary musical landscape. Currently, she is engaged in a major transformation of the Conservatorium's largest degree, the Bachelor of Music, which is aimed at breaking down silos between Western art music, pop and jazz. Drawing on the expertise of the European Association of Conservatories network, the peak international body for conservatoires, the new program design will enable music students to engage in multiple creativities as they develop their musical identities.
These are the documents to support her nomination:
---
Flavia Maria Cruvinel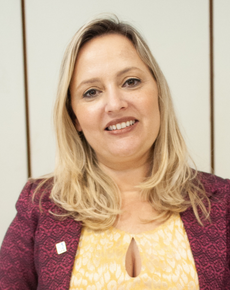 Flavia Maria Cruvinel is Associate Professor of Music Education at the School of Music and Performing Arts and Assistant Dean of Extension and Culture of the Federal University of Goiás, Brazil. Musical Educator, Researcher, Guitarist; Flavia Maria Cruvinel is a PhD in Education, Master in Music Education and a Specialist in Brazilian Music in the 20th Century. She published the book "Musical Education and Social Transformation" in 2005 by the ICBC publisher of Goiânia-GO. 
These are the documents to support her nomination:
---
Gwen Moore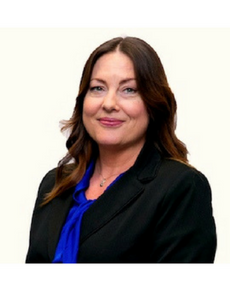 Gwen Moore is Director of Teaching and Learning and Senior Lecturer at Mary Immaculate College, Limerick, Ireland where she has been lecturing in music education for over fifteen years. Gwen provides strategic leadership at senior level, supervises postgraduate research students in music education and teaches on the MA in Music Education programme. She was elected to the board of ISME (2020-22) and is currently Chair of ISME's Publications Committee. Gwen serves on the editorial boards of many journals including the International Journal of Music Education, Irish Educational Studies, Music Education Research, and the Journal of Popular Music Education. From 2013-2017, she served two terms as Chairperson of the Society for Music Education in Ireland. Gwen has been awarded extensive funding as Principal Investigator/partner/collaborator for a range of projects and has over twenty-five years' experience in primary, secondary and higher levels of education.
These are the documents to support her nomination:
---
Jessie Hsiao-Shien Chen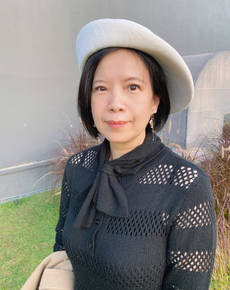 Hsaio-Shien (Jessie) Chen is Professor of Music Education at National Taichung University of Education in Taiwan, and also the executive director of Taiwan Kodaly Society. She is an ISME Board member (2020-2022) and a commissioner of the ISME Commission on Music in Special Education and Music Therapy (2014-2016). She serves in the editorial committee of International Journal of Music Education (2012-2020), and her research interests include music in early childhood, music in special education, professional music education, music teacher education, Kodaly method, Orff approach and so on.
These are the documents to support his nomination:
---
Julie Ballantyne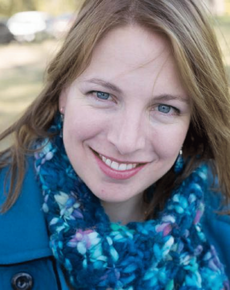 Julie Ballantyne is Associate Professor in Music Education in the School of Music at the University of Queensland, Australia. She is the Editor of the journal Research Studies in Music Education, and is passionate about teaching the next generation of music teachers. Dr Ballantyne's research interests include music teacher education, social justice in teacher education, the psychological and social impact of music participation at music festivals, and teacher identity.
These are the documents to support her nomination:
---
Kaarina Marjanen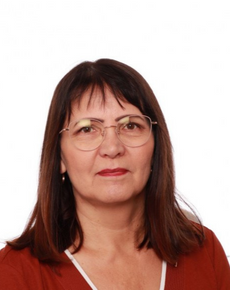 Associate professor, Dr. Kaarina Marjanen works a senior lecturer of music education at Tampere University, Finland. Her main field of interests can be seen captured around musical communication, defined from the prenatal sounding experiences and the theories to explain the connections of music and languages, to lead to music as a red string in lifelong learning. Kaarina has the qualifications for a one subject music teacher (1999), an early childhood music teacher (1995) and an early childhood teacher (1983). Besides the doctoral degree (2009) she also gained a licentiate degree (2005). Kaarina is a Convenor of the Practice and Research in Integrated Music Education (PRIME) SIG, but she also has been participating actively at the ECME Commission seminars since 2004. Kaarina has worked at the scientific committee of ISME in 2020-2022. Besides the scientific and theoretical questions, Kaarina finds live music relationship very important for each music teacher. For her, it currently means most of all writing of songs. 
These are the documents to support her nomination:
---
 Lauren Kapalka Richerme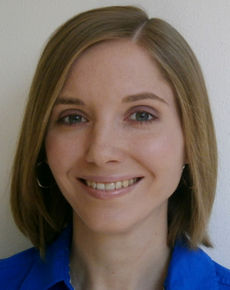 Lauren Kapalka Richerme is assistant professor of music education at the Indiana University Jacobs School of Music, where she teaches undergraduate and graduate courses on music education foundations, philosophy, and sociology. Her research interests include poststructuralist philosophy, education policy, and secondary general music.
These are the documents to support her nomination:
---
Lee Cheng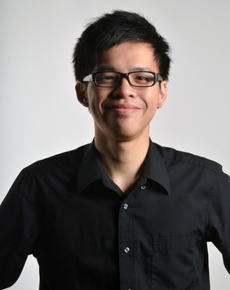 Lee Cheng is an interdisciplinary artist-teacher and researcher. His research and artistic interests include music, technology, education, immersive and interactive media, digital and sonic arts, law and policy. He is currently working as Associate Professor in Games at Anglia Ruskin University (ARU) in the UK, and serving different roles in multiple organisations including Convenor of the Music Technology Special Interest Group at International Society for Music Education (ISME), Council Member of the Royal Musical Association (RMA), Theory Examiner of the Associated Board of the Royal Schools of Music (ABRSM), and Arts Education Examiner of the Hong Kong Arts Development Council (HKADC).
These are the documents to support his nomination:
---
Luis Ricardo Silva Queiroz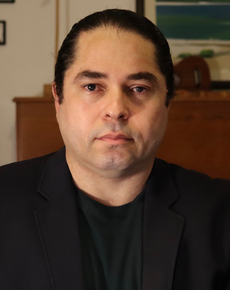 Luis Ricardo Silva Queiroz is an Associate Professor of Music Education, Ethnomusicology, and Guitar at the Federal University of Paraíba, Brazil. He worked as a Visiting Scholar (Post-Doc Fellowship) at the University of Texas at Austin (2018-2019). He got a Ph.D. in Music/Ethnomusicology (Federal University of Bahia, 2005); MA in Music Education (Brazilian Conservatory of Music, 2000); BA in Music Education and Guitar Performance (State University of Montes Claros, 1997). His primary research interests include: decolonial music education; intercultural music education against musical epistemicides; Afro-Brazilian music; music curricula, diversity and decolonial options; ethnomusicological perspectives on Brazilian and Latin American Music. Some of his recent publications include: Afro-Brazilian Culture in Higher Music Education: Analyses from a Trajectory of Exclusions and Epistemicides (2021); For how long, Brazil? Decolonial Perspectives to Rethink the Higher Music Education (2020); Afro-Brazilian Musical Cultures: Perspectives for Educational Conceptions e Practices in Music (2016). He served as the President of the Brazilian National Association of Music Education - ABEM (2013-2017). He is the President of the Nacional Brazilian Society of Research and Graduate Programs - ANPPOM (2022-2023). He has kept a Productivity Research Fellowship since 2013, funding by The Brazilian National Council for Scientific and Technological Development (CNPq).
These are the documents to support her nomination:
---
Marja-Leena Juntunen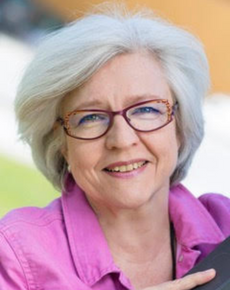 Marja-Leena Juntunen (PhD) is Professor in Music Education at the Sibelius Academy, University of the Arts Helsinki, Finland, where she teaches and supervises both master's and doctoral students. She previously worked in teacher education programs at the University of Oulu and the University of Helsinki and has also held teaching positions in the USA (Carnegie Mellon University; Longy School of Music). Prior to her academic career, she worked in in-service teacher training, secondary education, and music schools (instrumental tuition; early childhood music education; music theory and solfége), and as a freelance musician. Juntunen holds a Dalcroze License from Carnegie Mellon University and has given Dalcroze inspired workshops and lectures around the world. Her extensive publication list in the field of music education includes over 100 articles, book chapters, and textbooks, covering a wide range of topics such as embodiment, equality, assessment, agency, and the history of music education, in the contexts of comprehensive schools, music schools, higher education, and teacher education. She has served as a visiting editor-in-chief, editorial board member, and review reader for numerous research journals and is actively engaged in many international networks of music/arts education, such as the International Conference of Dalcroze Studies and the Arts Investment Forum.
These are the documents to support her nomination:
---
 Natassa Economidou Stavrou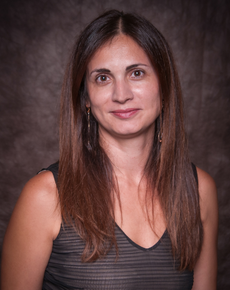 Natassa Economidou Stavrou is Professor of Music Education and the Associate Head of the Department of Music and Dance at the University of Nicosia in Cyprus. Natassa was elected to the board of ISME for the biennium 2020-2022 and served as a board member of the European Association for Music in Schools (2015-2019). Her work focuses on music curriculum design and implementation, student voice, the effective music teacher, early childhood music education, creativity and differentiated instruction in music teaching and learning, and is published in refereed journals and books. Natassa has co-edited the book Every learner counts: Democracy and Inclusion in Music Education and co-authored the book Music right from the start: Theory and Practice of Early Childhood Music Education. She co-coordinated the design and development of the latest Cypriot National Curriculum for Music after appointment by the Cypriot Ministry of Education. She currently serves in the editorial boards of International Journal of Music Education, the EAS book series European Perspectives in Music Education and International Journal of Music in Early Years. Since 2012 she directs her own early childhood music centre, offering group music classes for children aged 10 months-7 years.
These are the documents to support her nomination:
---
 Otukile Sindiso Phibion
Otukile Sindiso Phibion is an Associate Professor of Music Education at the University of Botswana, and he is a renowned Music Educator, Choir Conductor, Adjudicator and a Television Broadcaster for school music programmes.  He has been a loyal ISME member since 1998 and is currently a Board member.
These are the documents to support his nomination:
---
 Sandra Oberoi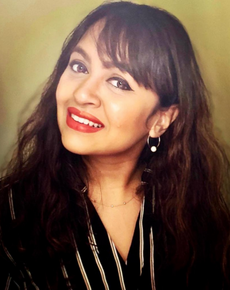 Sandra Oberoi is an ISME Board Member 2020 - 2022 and was a keynote speaker at the ISME Legacy Conference in Istanbul, Turkey, 2019. She was a conference organiser for ISME's First South Asia Regional Conference, 2017.  Sandra founded Harmony - The Music School, in Bangalore, India over 12 years ago. Her students have won international vocal competitions and performed at The Carnegie Hall, have gone on to pursue music degrees around the world, and regularly top India in their international music exams. Ms. Oberoi is the Choir Director of the award winning youth choir, The Harmony Chorus that placed in India's Top 8 in a televised national level reality singing show - Rising Star.
These are the documents to support her nomination:
---
 Thomas Duncan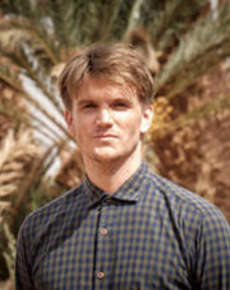 Thomas Duncan is the Programs Manager for Playing For Change Foundation (PFCF), and co-founder of the Moroccan PFCF program Joudour Sahara. Duncan is a previous recipient of the U.S. Ambassadors Fund for Cultural Preservation through the U.S. Department of State for the project Musical Heritage of the Southern Draa Valley, implemented through Joudour Sahara in southern Morocco (2016-2019). Thomas and the local team created the digital archive www.draaheritage.org. Through ISME, Duncan also received the the ISME-NAMM Foundation's Project Development grant for documenting traditional music transmission with tribal groups in southern Morocco, learning from these methods to create intergenerational exchanges among these groups for sustained cultural preservation in the Zagora region. Thomas also participated at the United Nations' Conference of Parties (COP 22) in Marrakech, Morocco, speaking on how climate change has impacted youth and youth development throughout the Sahara desert.
Duncan currently acts as Programs Manager for PFCF, leading international grants and developing special initiatives among PFCF programs, and also acts as a Program Coordinator for Joudour Sahara on a volunteer basis. Thomas is fluent in Moroccan Arabic.
These are the documents to support his nomination:
---
The preparation of this slate of nominees was undertaken in accordance with the ISME Bylaw XIII- Elections and the relevant ISME policy relating to nominations committees which can be accessed here (you will need to log in to view it). The committee was chaired by Past-President Susan O'Neill, again in accordance with policy.
To vote click on this link. You will need to be logged in to access the link.